2015 Hour of Code is Coming!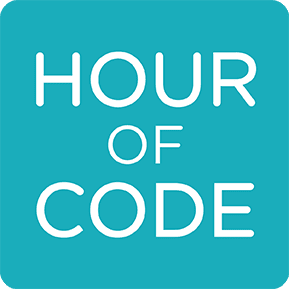 The
Hour of Code
is coming! The
Hour of Code
is coming!
Next month, during the week of December 6th-13th, schools across the country and going to be holding
Hour of Code
activities to get their students aware of the computing world around them. It's no secret that there is a massive shortage of coders in our society and the numbers are going down. Not up. So Hour of Code is a national movement to expose students to the world of coding and, hopefully, give them another career path options they statistically may not have thought of.
Last year I worked with a teacher at the high school who had her students coding all day. Are you interested? They
make it super easy to do
! And, if you are interested,
you can even book me for any time and I'll come in and help run it in your room
! One of their latest tutorials is
Coding with Star Wars
, which is bound to be a big hit.
I'm going to be doing my own Hour of Code with my 3 year old daughter at least once during that week. I'd love to help others get on board! Just in case you need another reason to get on board, there is also
a long list of prizes to help motivate you to sign up
including $10 to Amazon.com or iTunes!